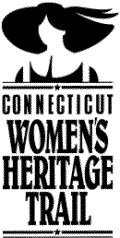 True Colors Annual Conference XIX
Celebrating Our Allies
Friday, March 16 & Saturday, March 17, 2012

North East Digital Village
Women Preserving Freedom
Throughout history women have worked side-by-side with men to preserve their families, their lands and their freedom. Written history has focused on wars and the men who waged those wars rather than the women who supported the war efforts, ran the farms and factories and kept the children safe.
During times on peace, battles for civil rights and freedom from all varieties of tyranny, history continued to be written about the men at the "front" of the movement or action. Women, accustomed to a supporting role, worked "behind the lines" in their homes, their workplaces and in the movements. Unfortunately, we will never know all the names, all the stories nor all the sacrifices these women made - but we can keep alive what herstories we do know. We can write those stories down, make movies, script plays and compose songs about women's role in history - and most important of all - we can tell our children.
If you have a story to tell - or a woman in history you admire - let us know and we will include her story here. (See the menu at the top of all our pages for/about women.) Talk to your mom and your gram, your aunts and great-aunts - gather their stories for your children - and if you want us to share them, drop us an email at village@nedv.net.

~JT
Resources
---
This section is under constant development. Please email your suggestions to village@nedv.net.
Linking to a site is not intended to imply that either the North East Digital Village or Bizgrok, Inc endorses or guarantees the information on the linked site or any pages thereof. Linking a site to any NEDV or Bizgrok page does not imply, nor is it intended to imply endorsement by the linked party of NEDV or Bizgrok.