North East Digital Village

Neighborhood Volunteers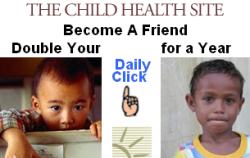 CALL 1-800-GIVELIFE NOW!
Call the RED CROSS at 1-800-448-5433
Volunteering in Rhode Island
WARM SHELTER, WESTERLY RI
Westerly Area Rest Meals, 9 Spruce Street, Westerly RI. 401-596-9276, generalmailbox@warmshelter.org. A safe place for men and women in transition. Volunteers may work from one hour one day a month, every week, or whatever is best for their schedule. Take a look at the WARM Wishlist. To find out more about volunteering, please contact Karen Waugh Maloney, Coordinator of Volunteer Services at: (401) 596-9276 or email: kmaloney@warmshelter.org
cite: warmshelter.org
WESTERLY ADULT DAY SERVICES, WESTERLY RI
Westerly Adult Day Services, Inc., 65 Wells Street, Westerly RI 02891 Contact person: Kelly A. Lee, Executive Director, 401-596-1336
Arts & Crafts Assistant: Assist activity director with setting up for craft group. Assist participants in creating assigned craft. May contribute new ideas. Genuine interest in the frail elderly/handicapped.
Kitchen Volunteer: Lunch preparation, serve food, and light clean-up. Application and interview. Volunteer will be oriented by the Kitchen Manager regarding hygiene and safety issues as well as kitchen procedures.
Entertainer: Provide entertainment for our daily entertainment hour. Singing, dancing, storytelling, playing instruments, informal gymnastics, etc. Anything goes during the entertainment hour. Activity leader will screen entertainment for appropriateness. Activity leader will provide informal orientation ie, inform volunteer regarding agency and population and people we serve.